Auszeichnungen / Awards / Onorificenze:
---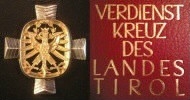 Verdienstkreuz
Österreichische Auszeichnung verliehen für besondere Verdienste um Kunst und Kultur.
Croce all'onore
Onorificenza austriaca conferita per meriti artistici e culturali.
Honours cross
Austrian decoration awarded for special merits in art and culture.
---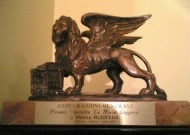 Italienischer Karrierepreis
zuerkannt von der Gesellschaft der Musikfreunde gestiftet von Assicurazioni Generali.
Premio alla carriera
assegnato dall' associazione musicale "L'Obiettivo" donato dalle "Assicurazioni Generali".
Career- award
assigned from the Musical Association sponsored by "Assicurazioni Generali" Italy.
---
Verdienstmedaille
Vom Teatro Giuseppe Verdi in Triest zuerkannt.
Medaglia
conferita dal Teatro Giuseppe Verdi- Trieste/ Italia.
Medal
awarded from Teatro Giuseppe Verdi- Trieste/ Italy.
---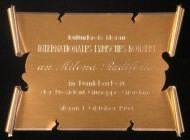 Ehrenplakette
Anerkennung an herausragende Sänger durch den Kulturkreis Meran.
Targhetta
Apprezzamento per cantanti lirici dagli "Amici della lirica" di Merano.
Plaque of honour
appreciation for opera-singers from the association "Friends of opera" Merano / Italy.
---
Ehrenurkunde
in Anerkennung für große Verdienste von der internationalen Robert Stolz Gesellschaft verliehen.
Onorificenza
per grandi meriti di stile e interpretazione assegnata dalla Associazione Internazionale Robert Stolz.
Award
from the International Association Robert Stolz to honour style and interpretation.
---